Prawns with The Sticky Pot Double Burn Chilli Tomato Sambal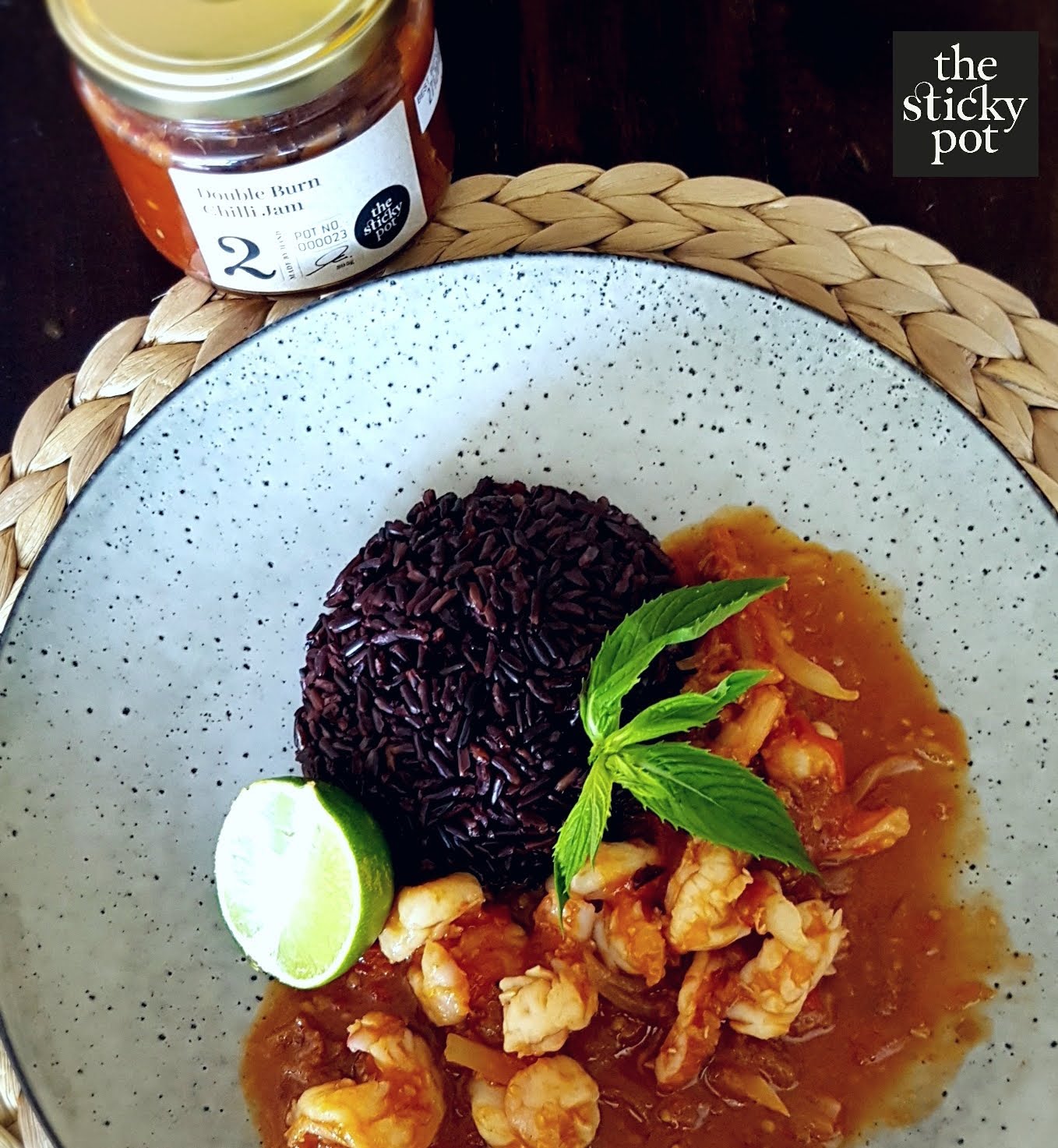 500 gm raw prawns, peeled, tails removed, and halved lengthwise

1 medium brown onion (roughly chopped)

1 tsp crushed garlic

1 tsp grated ginger

1 tbsp grated lemongrass

8 large ripe tomatoes (diced)

2 tbsp The Sticky Pot Double Burn Chilli Jam

2 tbsp fish sauce

1 tbsp Kecap manis (sweet soy)

1 tbsp tomato ketchup

1 tbsp peanut oil

For garnish; limes halved, Asian fried shallots
Step by Step Instructions
Step 1
Peel, tail and halve the raw prawns lengthwise.
Step 2
Add oil to a hot wok, sauté onion until it starts to soften slightly.
Step 3
Add the ginger, garlic, lemongrass and tomatoes and cook stirring occasionally until the tomatoes break down and the mixture becomes more liquid.
Step 4
Add the Double Burn Chilli Jam, fish sauce, kecap manis, and tomato ketchup. Mix well and cook until the liquid has reduced by at least a quarter.
Step 5
Add the prawns and cook until they have just turn crimson in colour (about 3 – 4 minutes).
Step 6
Serve alongside your favourite rice, garnished with Asian fried shallots and a squeeze of lime on top for a bit of zing and freshness!